In the movie Bullet Train assassins battle it out on a train "inspired" by a Shinkansen racing between Tokyo and Kyoto. Today we are travelling by actual Shinkansen in the opposite direction and there are snakes on the train that I'm aware of.
The Cross Hotel breakfast feels very posh, either a Western egg and bacon dish that looks nothing like your usual eggs and bacon, or Japanese style with fish, soup, rice and natto.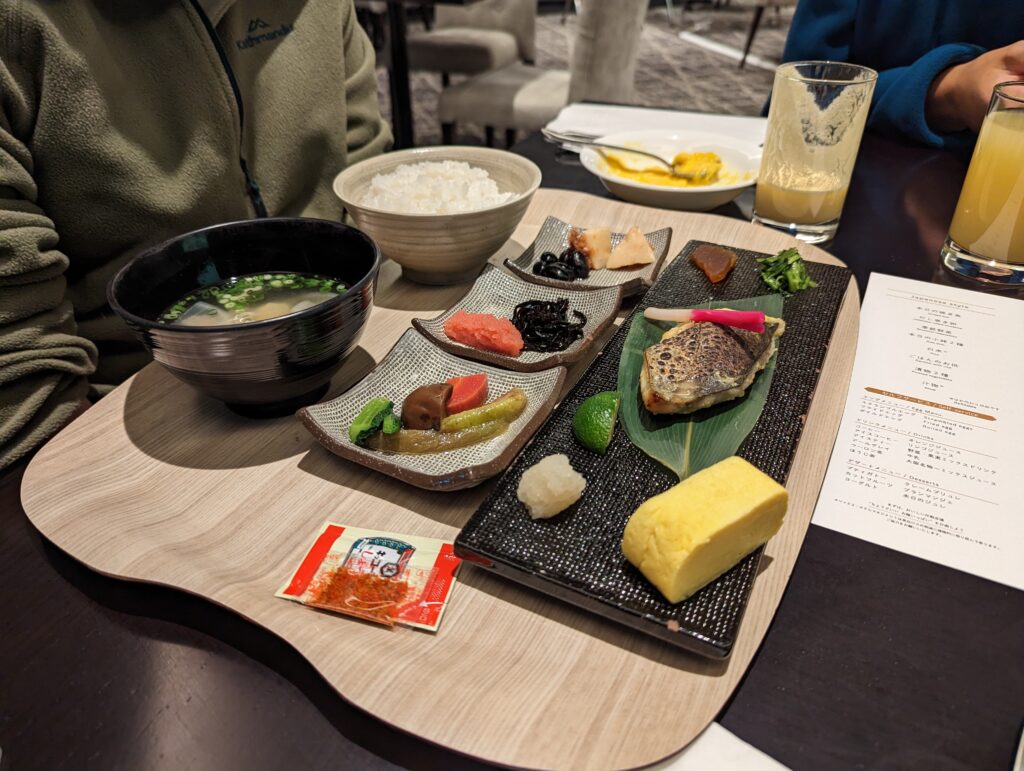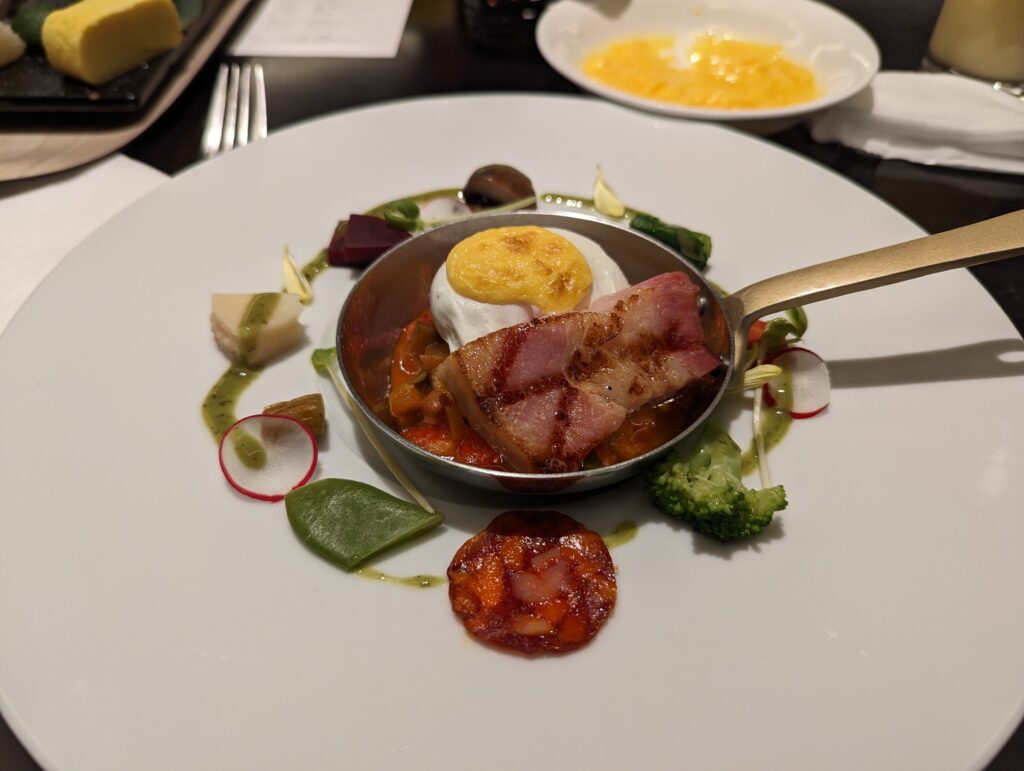 We catch the subway to Shin-Osaka and browse the shops while waiting for our Shinkansen departure. An important purchase are Bento for lunch on the train.
The Tokaido Shinkansen is probably one of the most comfortable modes of transport in existence. Using an app on his phone, Alex measures the speed as over 280 km/h.
A large group of American students, maybe senior high school or college, join the train at Kyoto.
Outside the window the world just flashes by. Grey concrete cities, mountains, distant ranges touched with snow, fields and factories, the manicured rows of tea plantations. Familiar, comforting.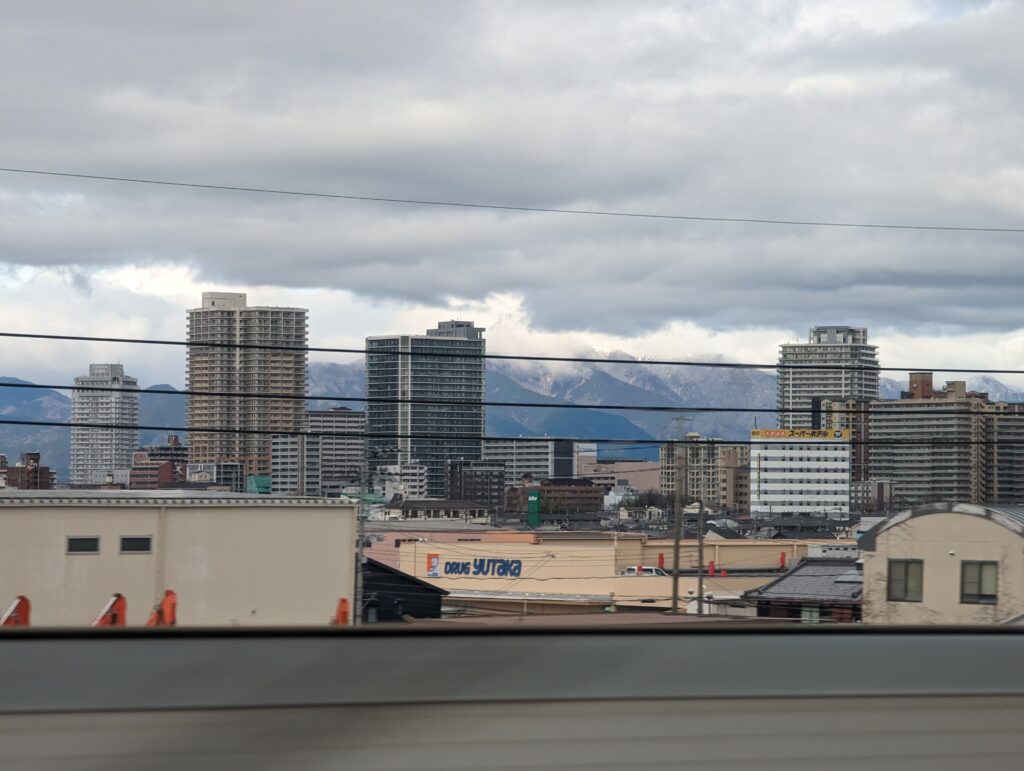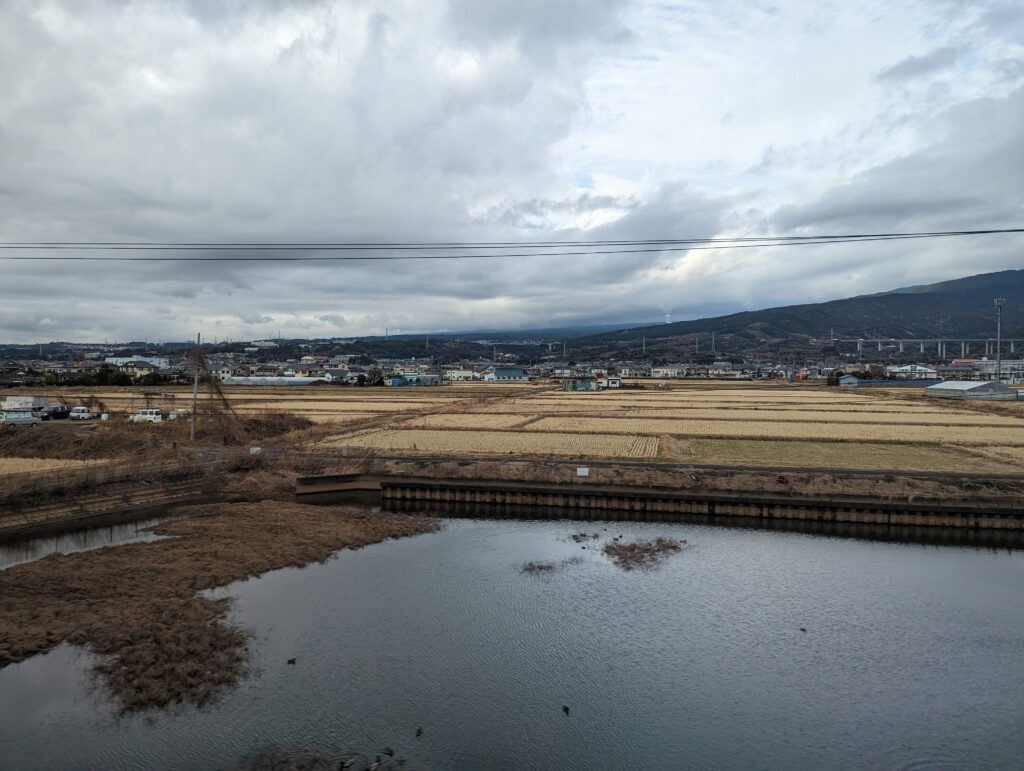 Both the American students and ourselves leave the Shinkansen at Shinagawa. From there we rise the Yamanote Line to Shinjuku, listening to the unique musical departure tones for each station in between.
The Shinjuku Prince Hotel is the closest thing we have to a second home. From our room we have fantastic views over East Shinjuku and the Godzilla head of the Toho Cinema.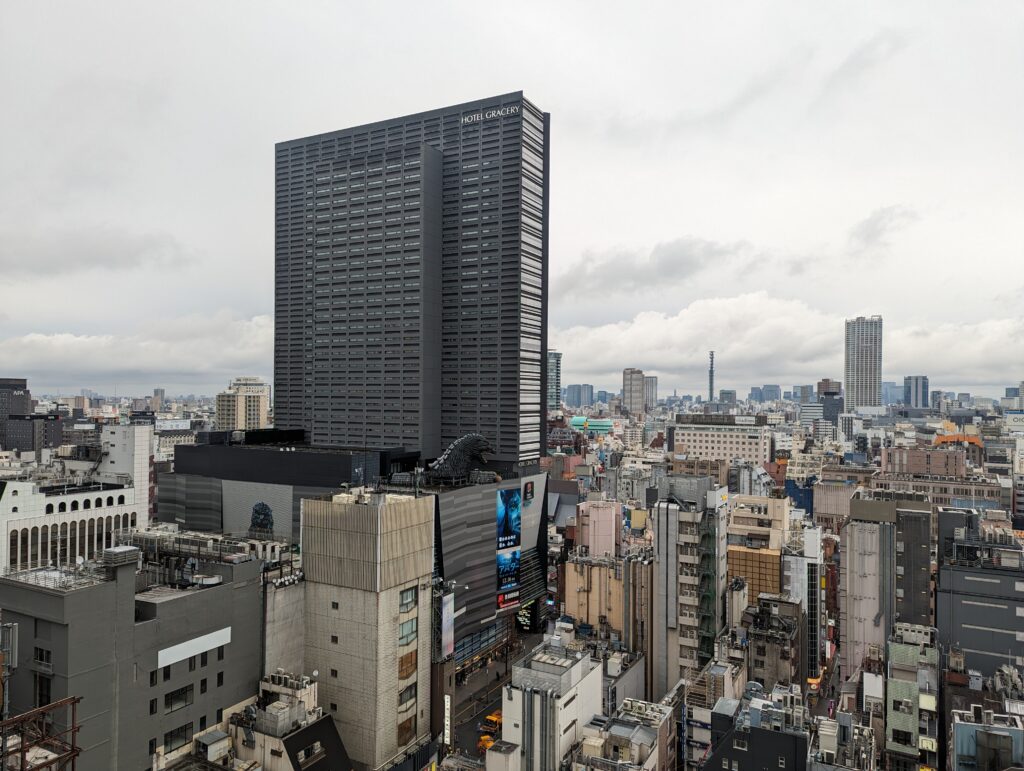 After a rest we head back out to Nakano, where a busy covered arcade leads to Nakano Broadway, a small multi-level shopping centre mainly dedicated to watches and pop and anime collectables.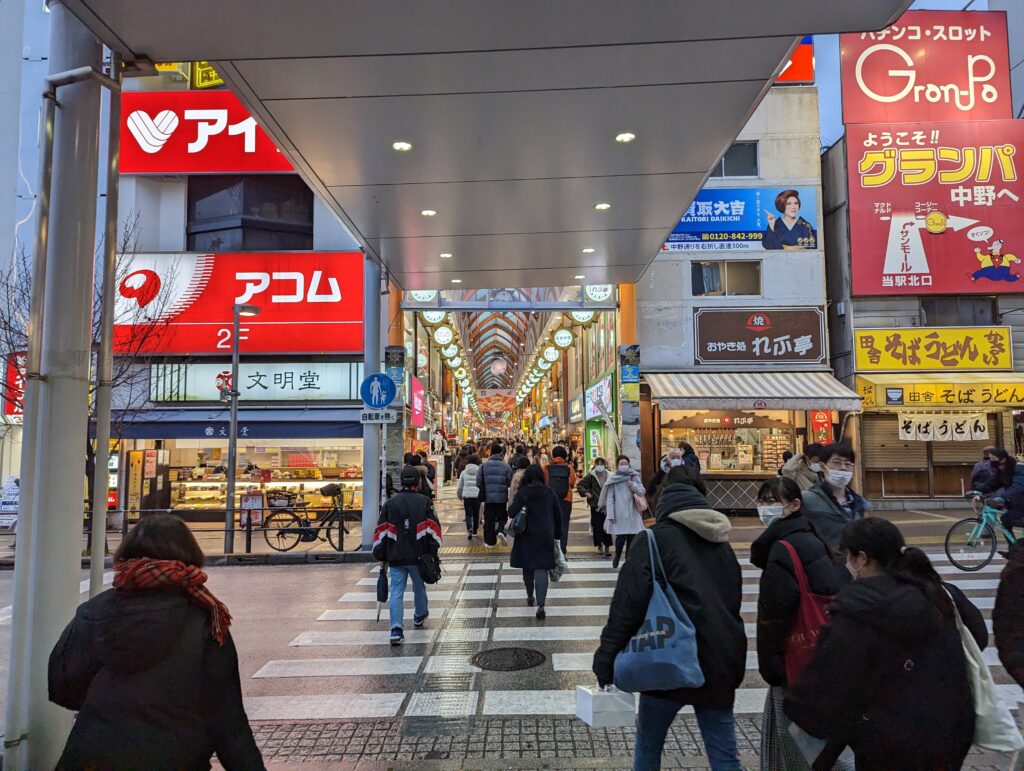 First, we let a tired Alex have a go in a games arcade, playing a claw machine and a drum game. The latter costs a hundred yen for a very long game.
Alex has taken an interest in Anime and especially Haikyu!!. He finds a gatchapon of Haikyu!! figurines and some other collectables. In another shop I see Star Wars figures I bought as a child for a hundred times less money.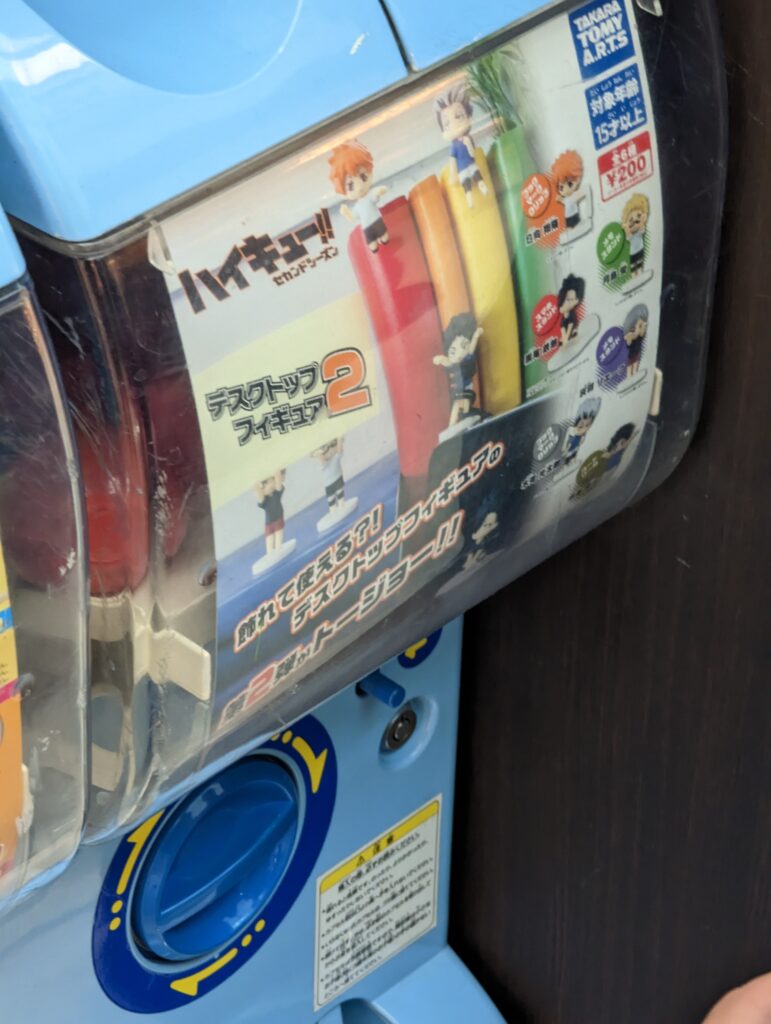 Dinner is kaiten sushi from a restaurant along the Nakano arcade. While the regular sushi train only serves to rotate adverts, you order from a screen and the Shinkansen of sushi trains shoots out your order once it is ready.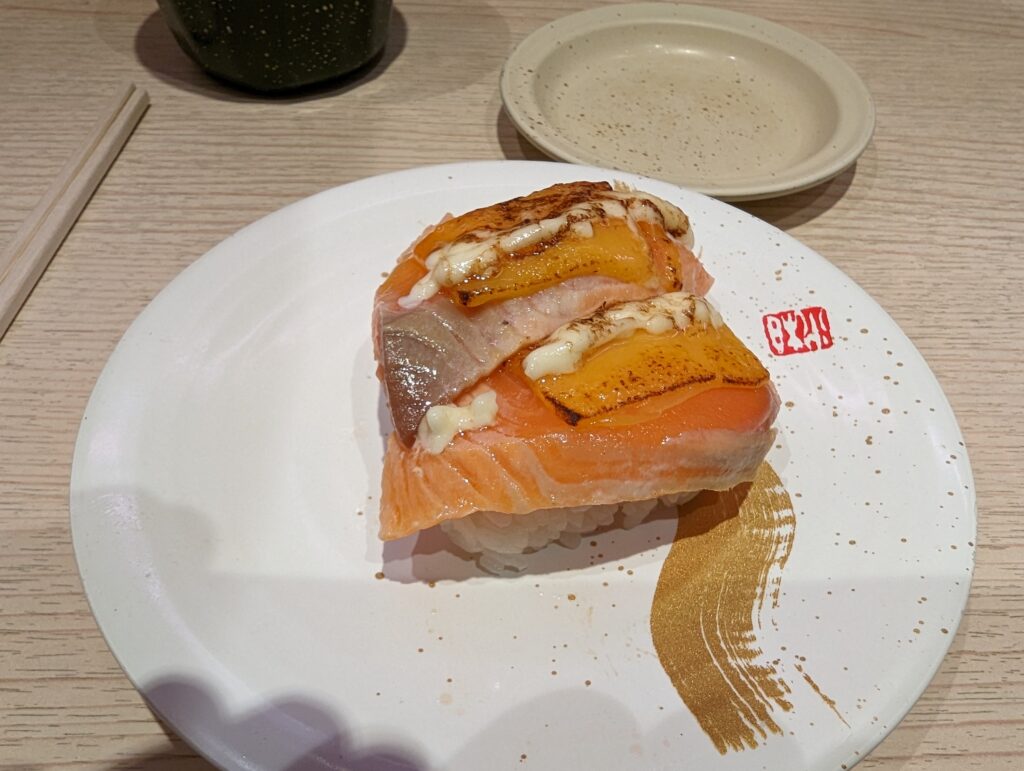 It's a very nice little arcade, busy but suburban. B falls in love with the cute puppies in a pet store.
We return to Shinjuku and the Flags shopping centre. Gap and Uniqlo for inexpensive winter clothes for an always growing boy. My trip to Tower Records is an utter disappointment with only three John Williams CDs available and none of the limited edition discs that I don't already own.
Walking back to the hotel we pass by the giant 3D cat display that now towers over the area.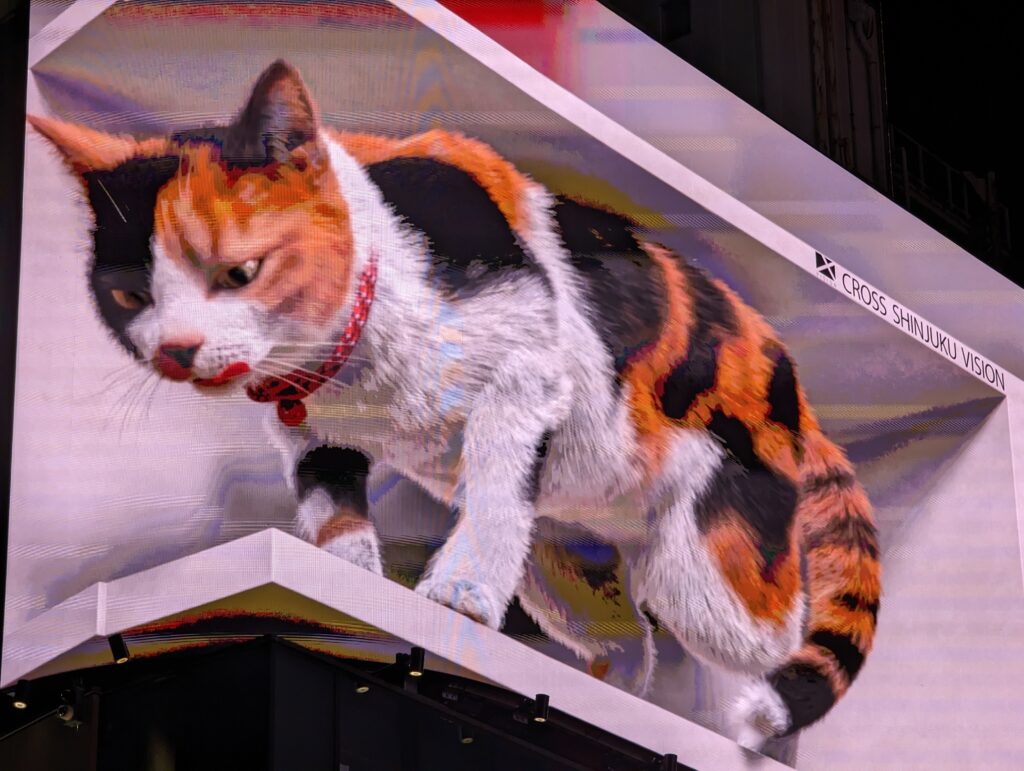 Some other stores have opened and others have disappeared, including the fruit stall on the corner.
Things change, but we still love Shinjuku.