It's difficult to explain why, but Matsue is one of my favourite places in Japan. I doubt if the others will agree with me. It's kind of dead, not a big busy city, thrumming with food and shopping.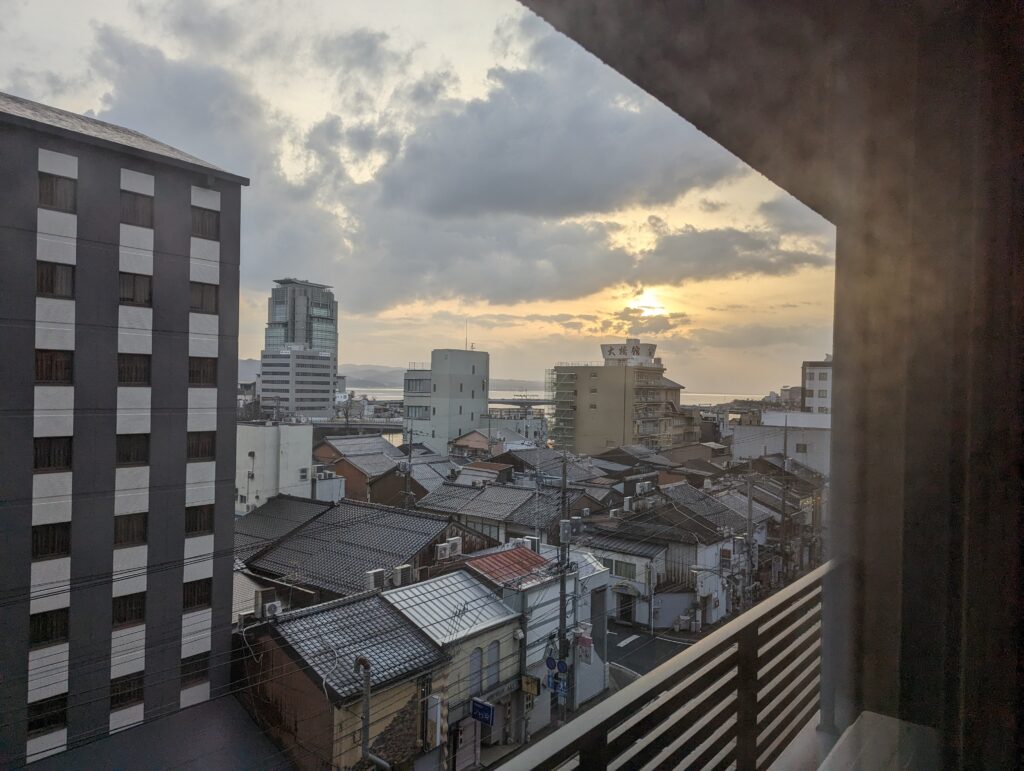 Instead, Matsue sits at the edge of serene Lake Shinji. Downtown has dark streets of Izakaya that look fifty years or more out of date. The station is more modern, brighter, a transit stop, not a place to stay, despite the hotels opposite.
I like it.
Our hotel is very modern, very premium, at odds with its surroundings. Shoes off at the entrance, tatami floors, but still a Dormy Inn like Nagoya's at heart.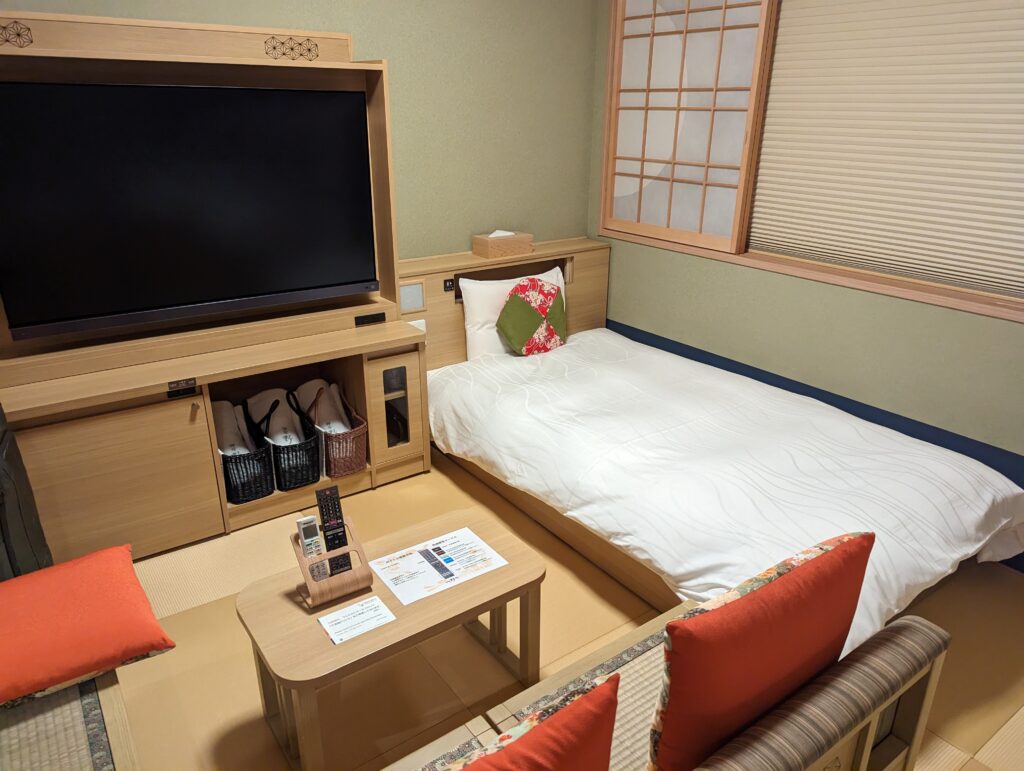 We caught the subway to Nagoya Station and then the Shinkansen to Okayama. We raced through an eclectic lunch of sashimi, seafood nabe and tonkatsu before racing down to catch the Yakumo to Matsue.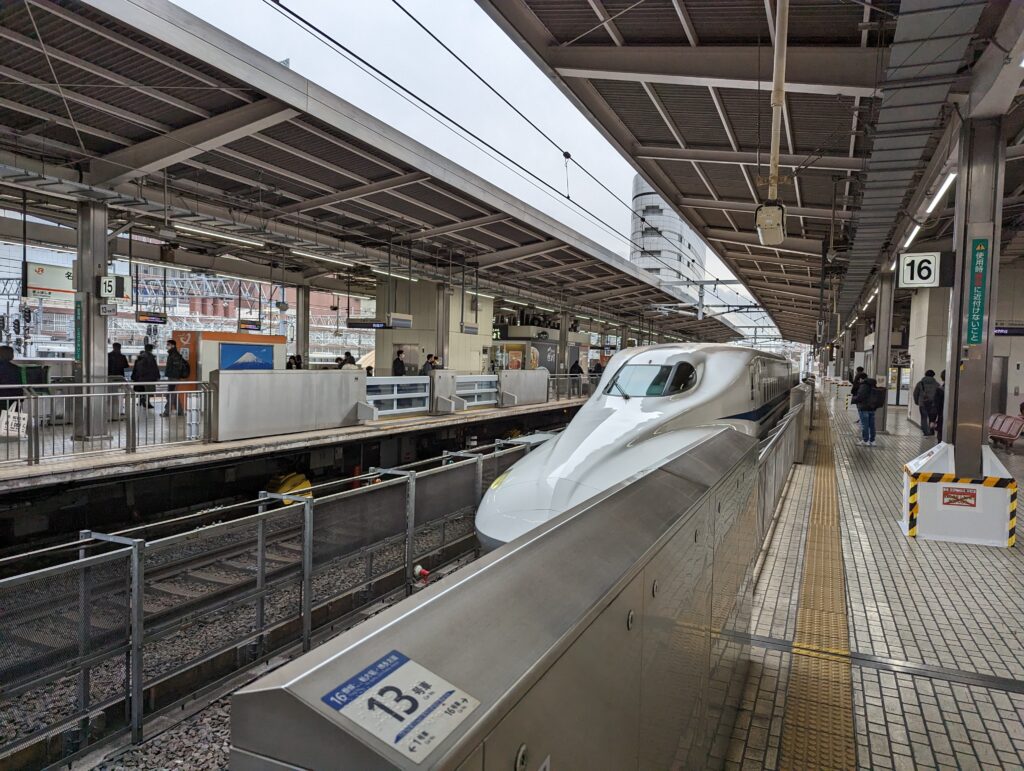 The 381 series set is one of the oldest still in the JR fleet, the first models built before I was born. They are due to be replaced later this year on the line. Still comfortable, but definitely looking like they are museum pieces.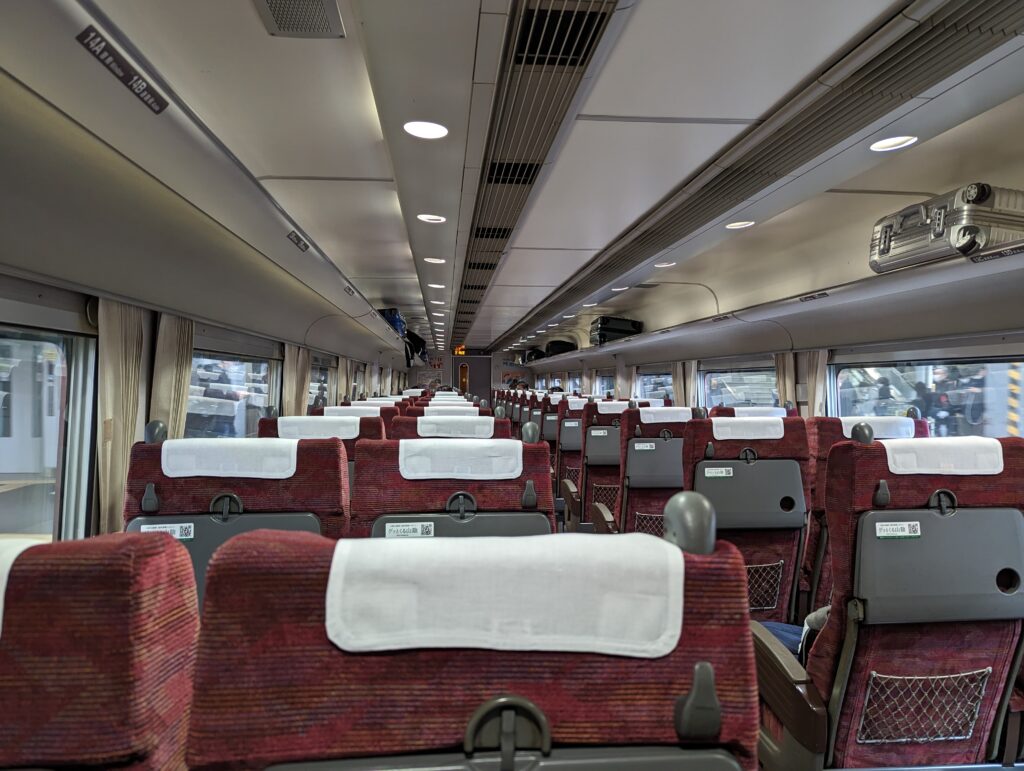 I don't remember the Hakubi Line being this scenic, but it is. We wind our way around the Takashi River, pale limestone cliffs mined for cement production.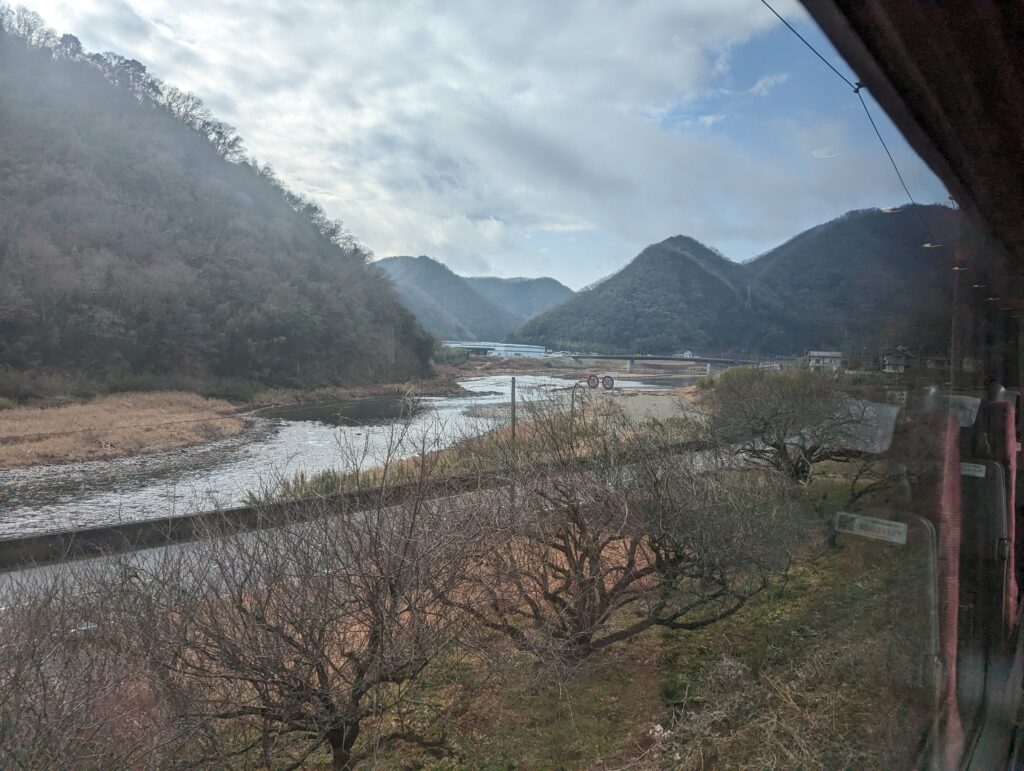 There is still snow deep in the mountains. We cross to the other side and then follow the Hino River, which flows in the opposite direction.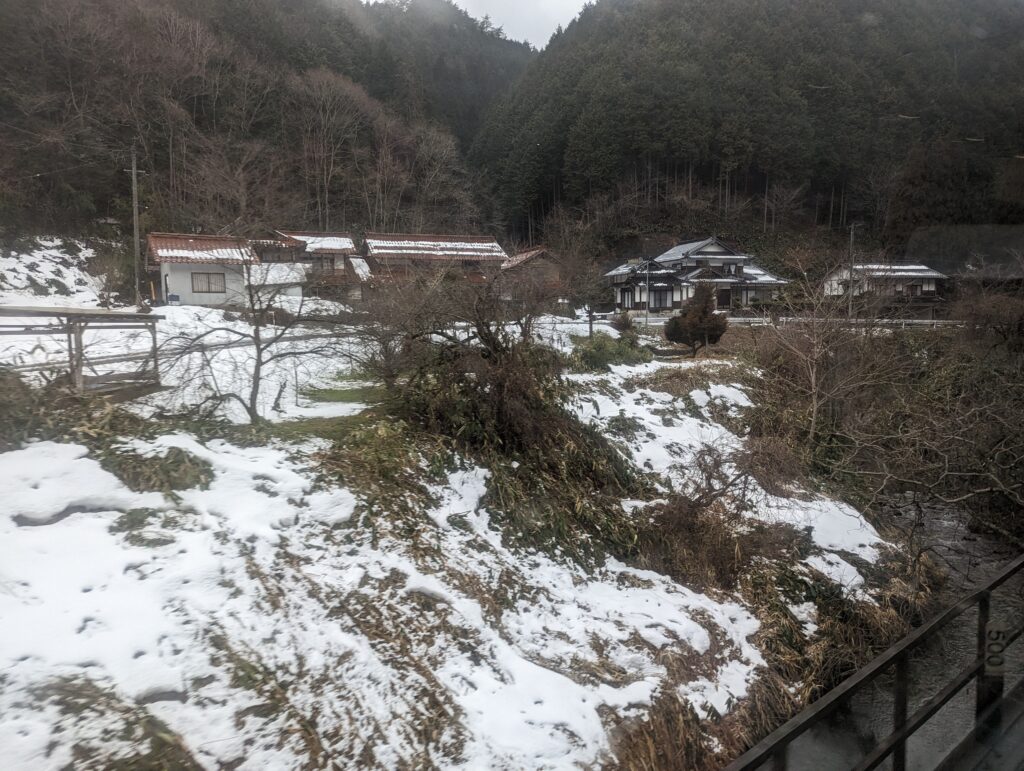 Arriving into Matsue, we walk more than a kilometre to our hotel and I regret not staying opposite the station.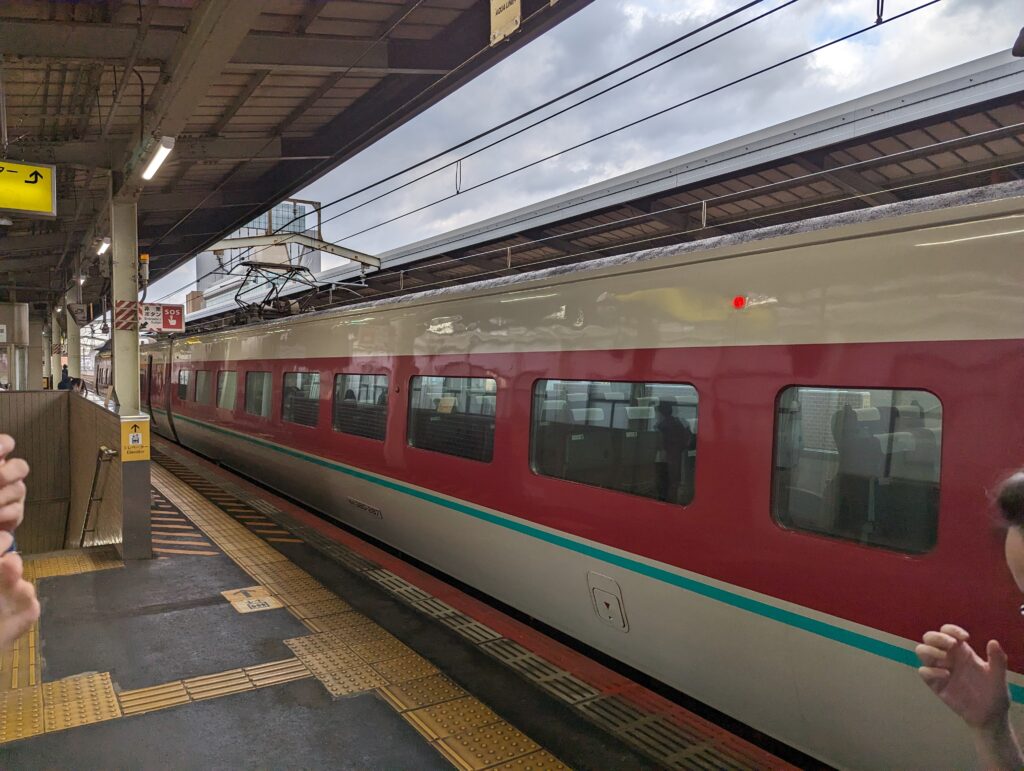 We are hungry and set back out from the hotel once we have dumped our bags, but the eateries nearby are all closed. I do find a good little hobby shop.
I want to catch a private Ichibata Densha train around Lake Shinji to Izumoshi just for fun, but the others refuse. We still end up at the Ichibata station, but just to catch a bus to Matsue Station.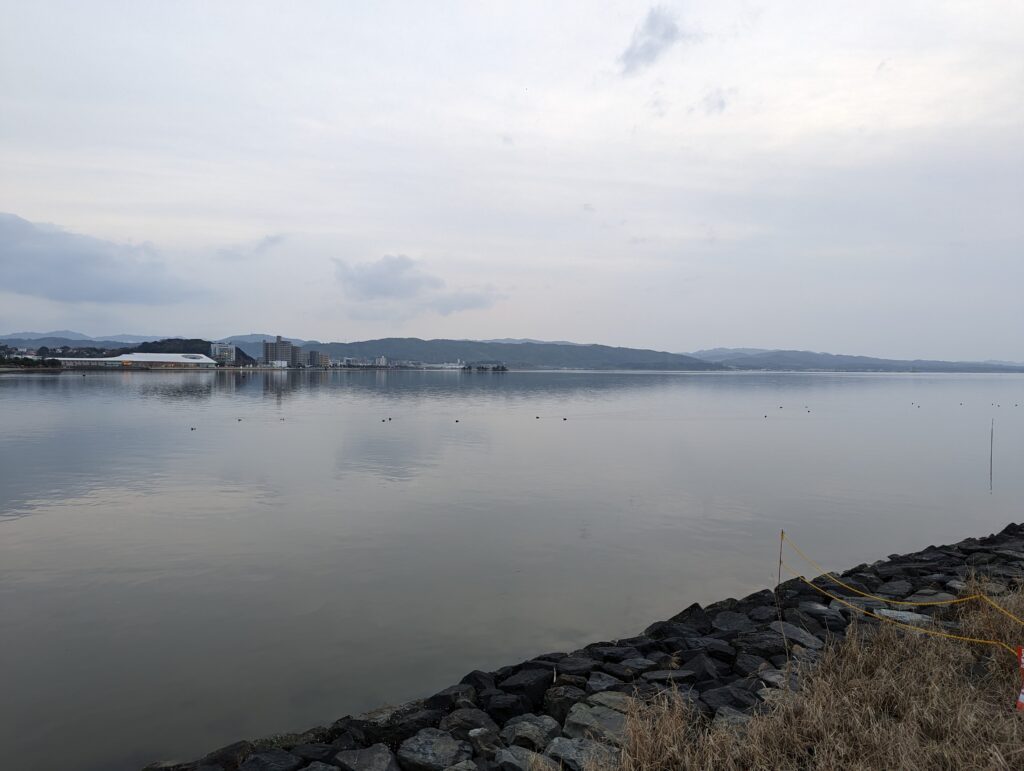 We have a delicious and expensive Izakaya dinner with lots of little dishes at a station restaurant, visit a convenience store and head back to the hotel for baths and ramen (later).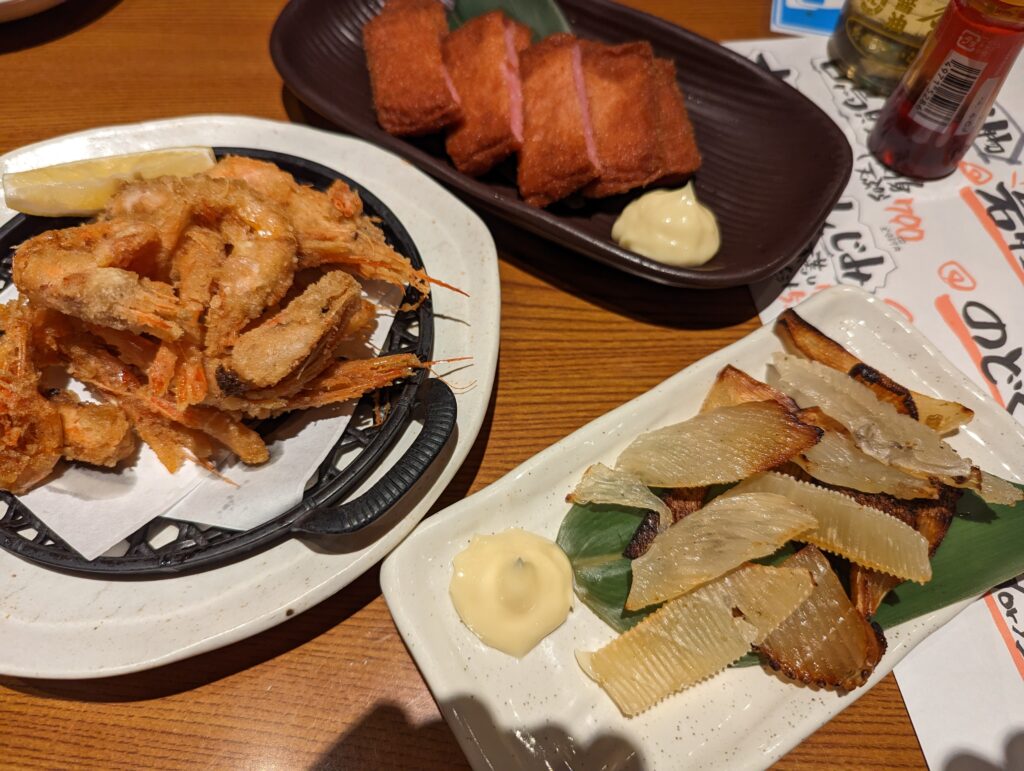 I take a night walk around the local area just to photograph the tiny restaurants that have suddenly come to life.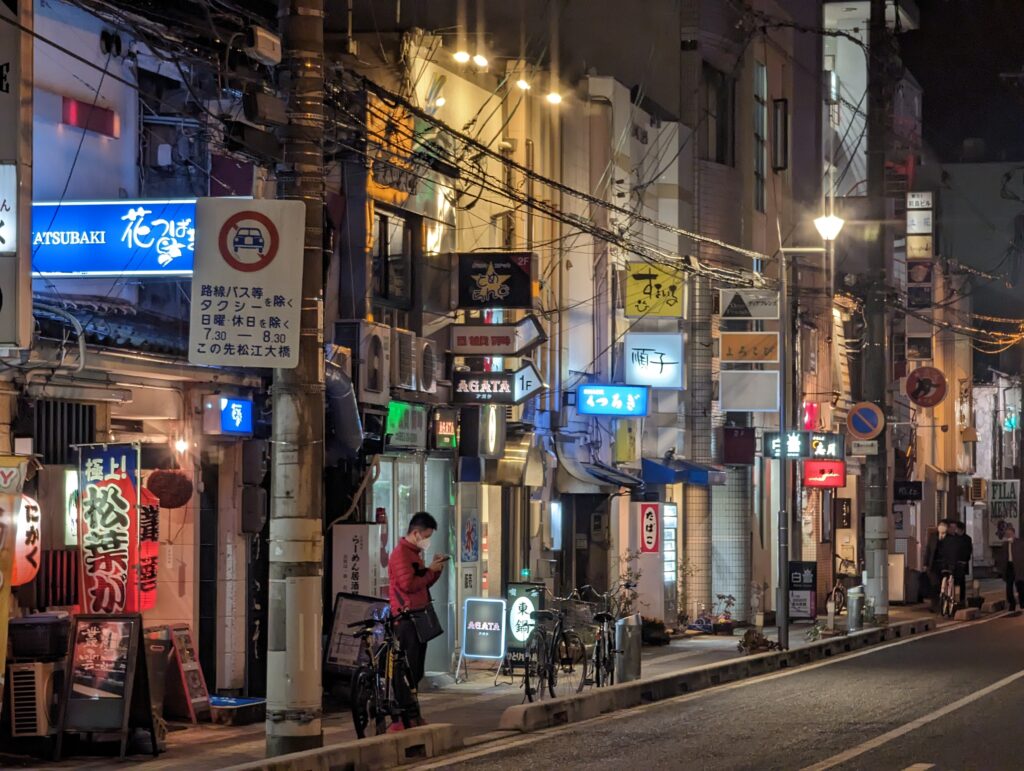 After noisy Osaka, Shinjuku and Nagoya I look forward to spending time here, though sadly I think it will be too short.
l