After two days of snow, the railway lines are gradually reopening. Unfortunately, not the Sakai Line, but having booked us two extra nights in Matsue, we need to do something.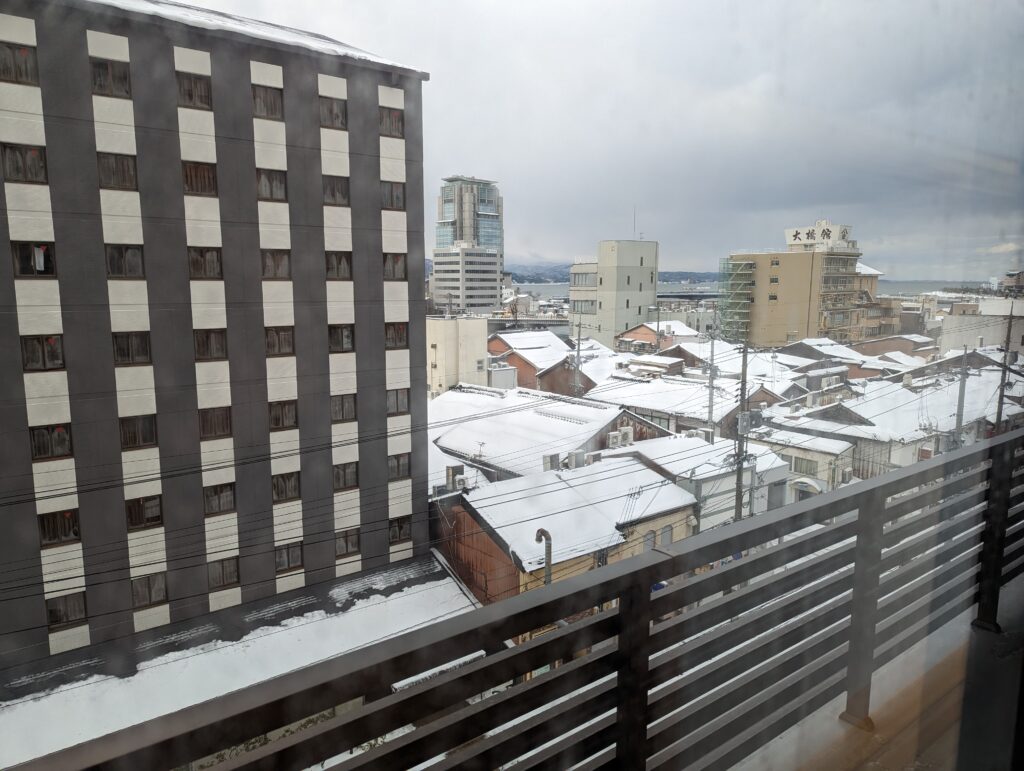 I suggest that the private Ichibata Dentetsu line around Lake Shinji is very pretty. As we have already arrived at Matsue Station, we catch the JR Line to Izumoshi in order to transfer.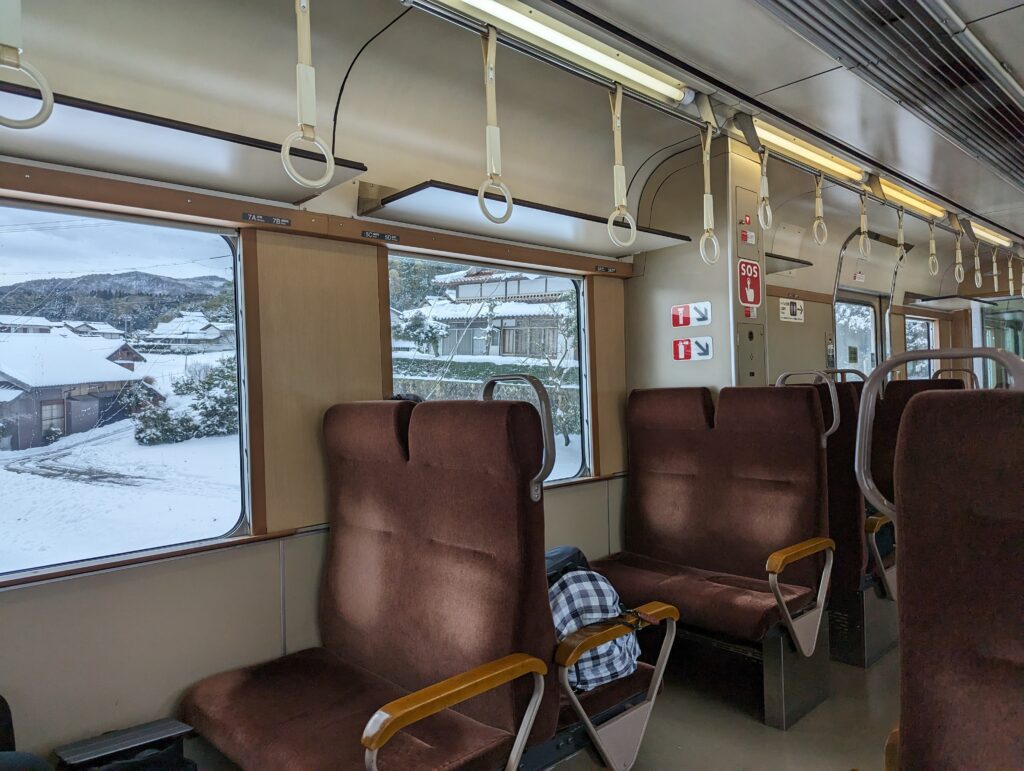 It's a very scenic ride in itself, around the eastern side of the lake.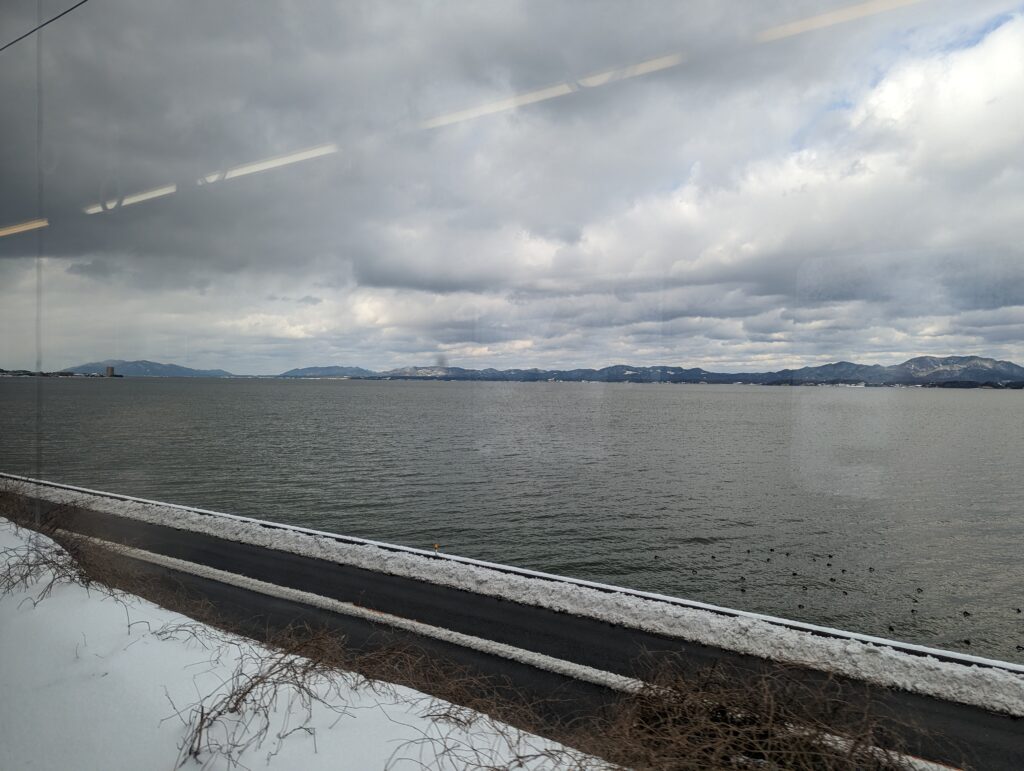 When we arrive at Izumoshi we discover the Ichibata Line closed due to an accident. So we wander the station area while we wait.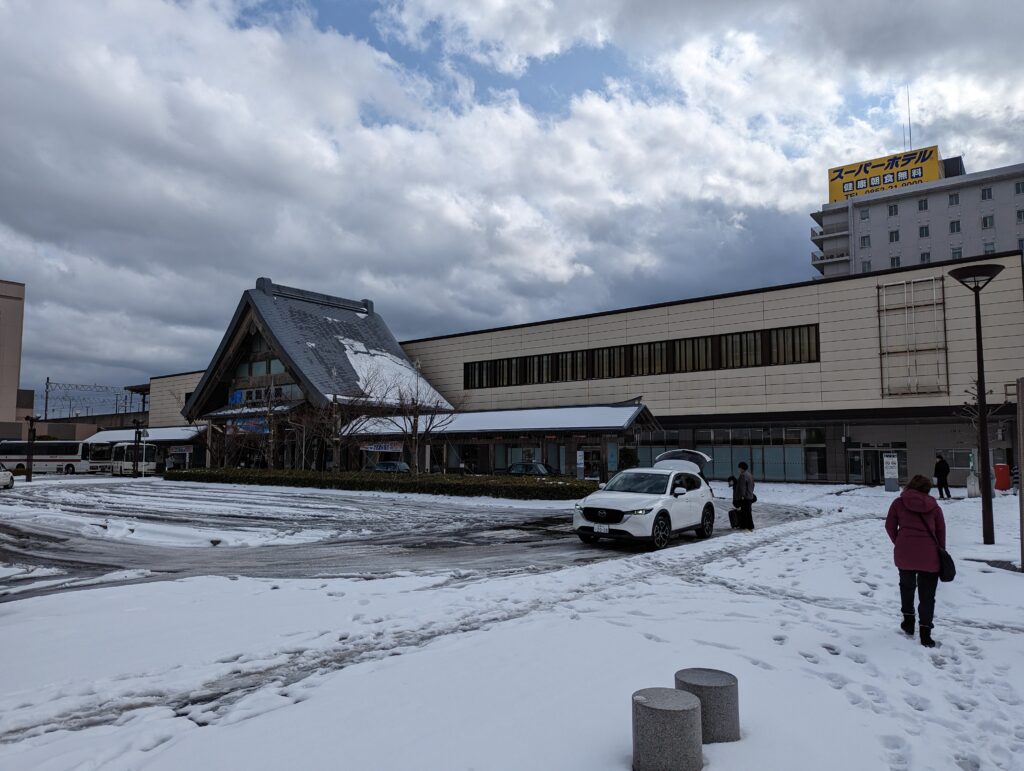 We stayed in Izumoshi once before and couldn't find much to do. It's quiet (so I like it and the others don't). But there is a Mos Burger close to the station and that is where we have our lunch of ebi (prawn) burgers.
The Ichibata Line has reopened and we board the colourfully decorated two car electric set. There's a mascot statue sitting opposite us.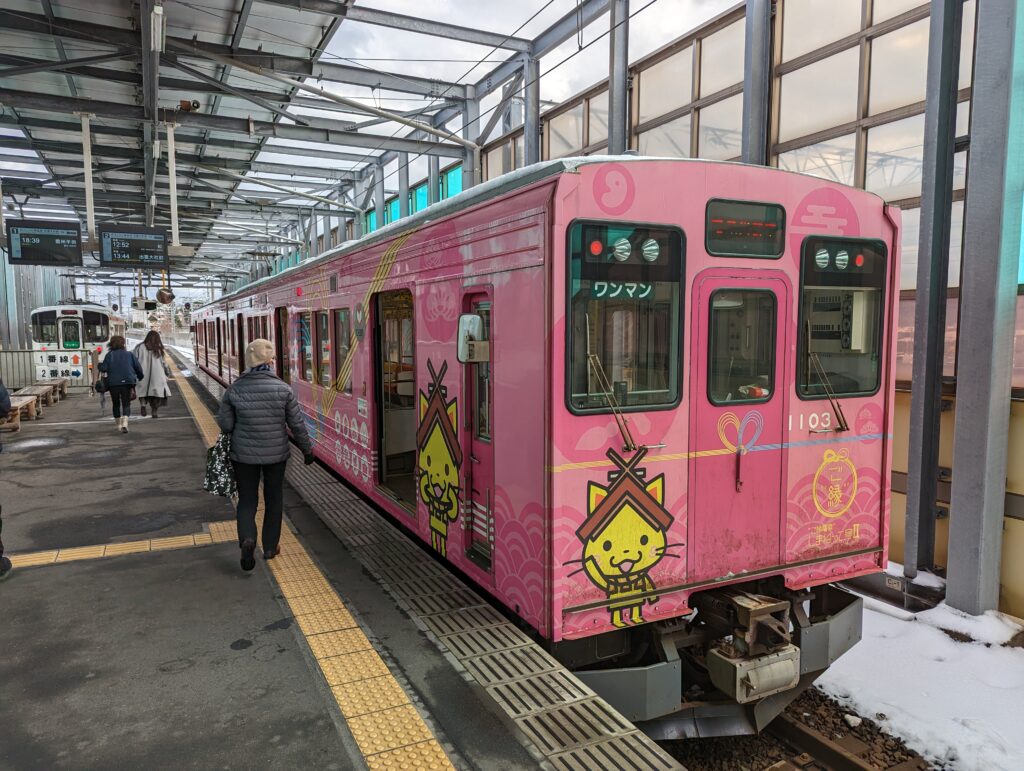 This is my second time riding the entirety of the line. Lake Shinji is a grey expanse, surrounded by reeds, bamboo and houses while ducks and waterfowl hunt for food within.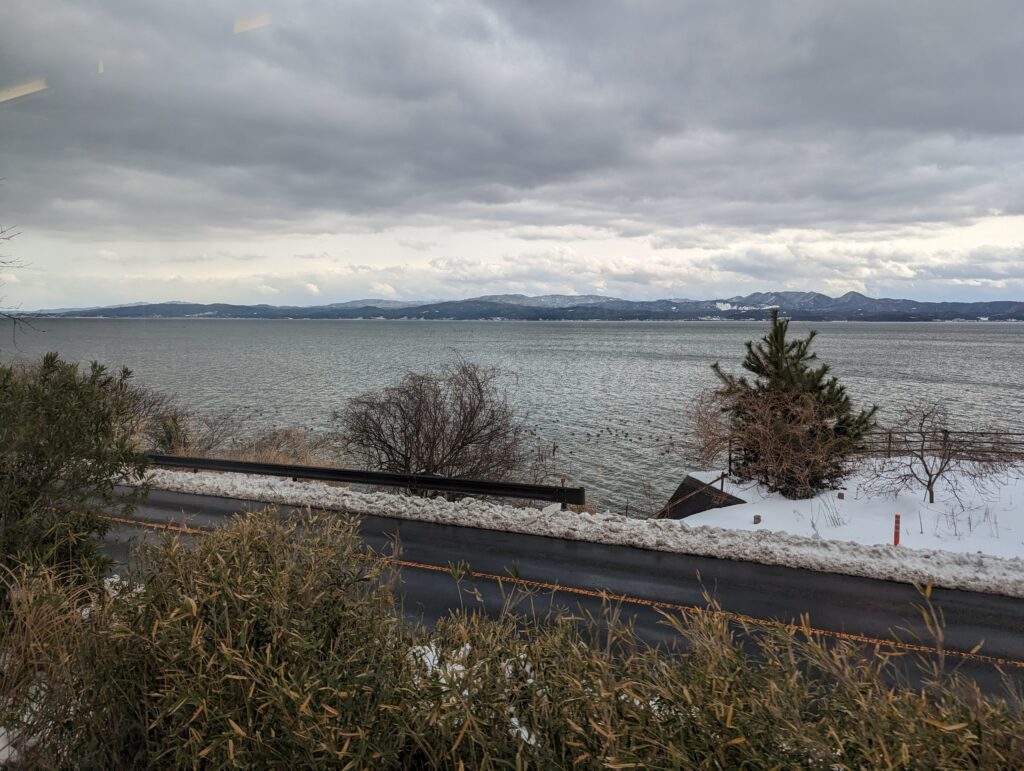 I find it a very peaceful scene and there's something fun about rattling along in an electric train along a single track. Unfortunately, they've upgraded their trains from their old 1960's 2100 class, though I did see them stabled. They have a lot of character.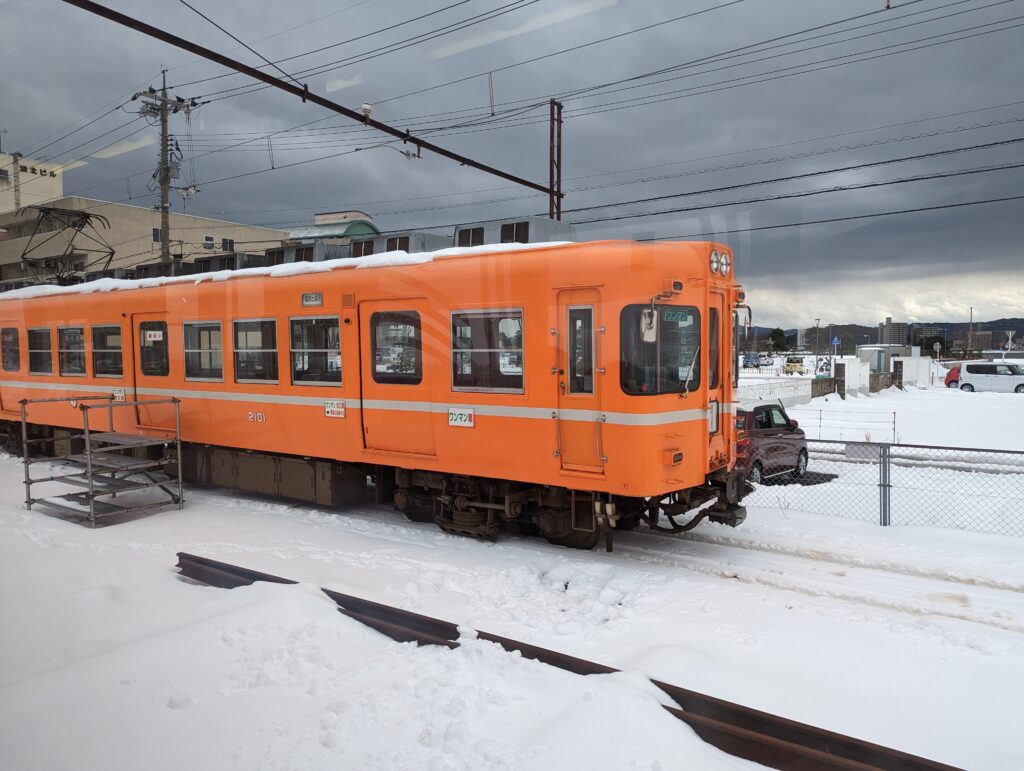 We arrive at Matsue Onsen Station, the terminus of the line and take another bus back to Matsue Station. The buses are running on snow chains and bump violently around on the icy roads.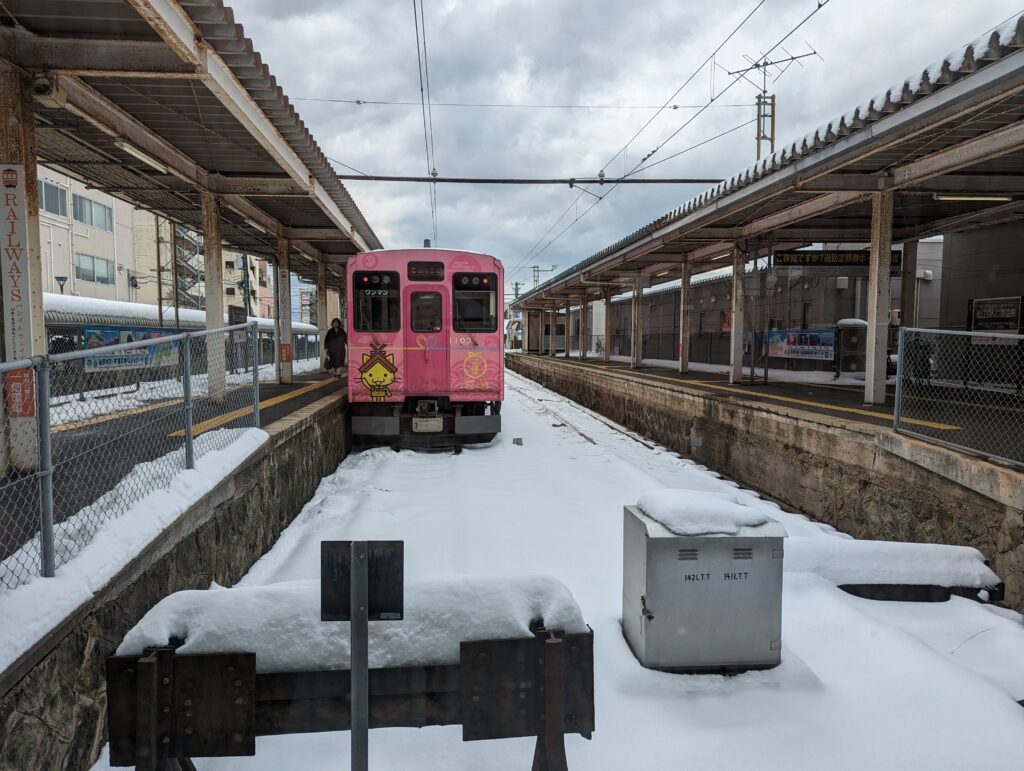 The queues for the Yakumo Service are huge. We get seats, though are only going as far as Yonago. Yes, Yonago again. Sadly not for the Sakaiminato service.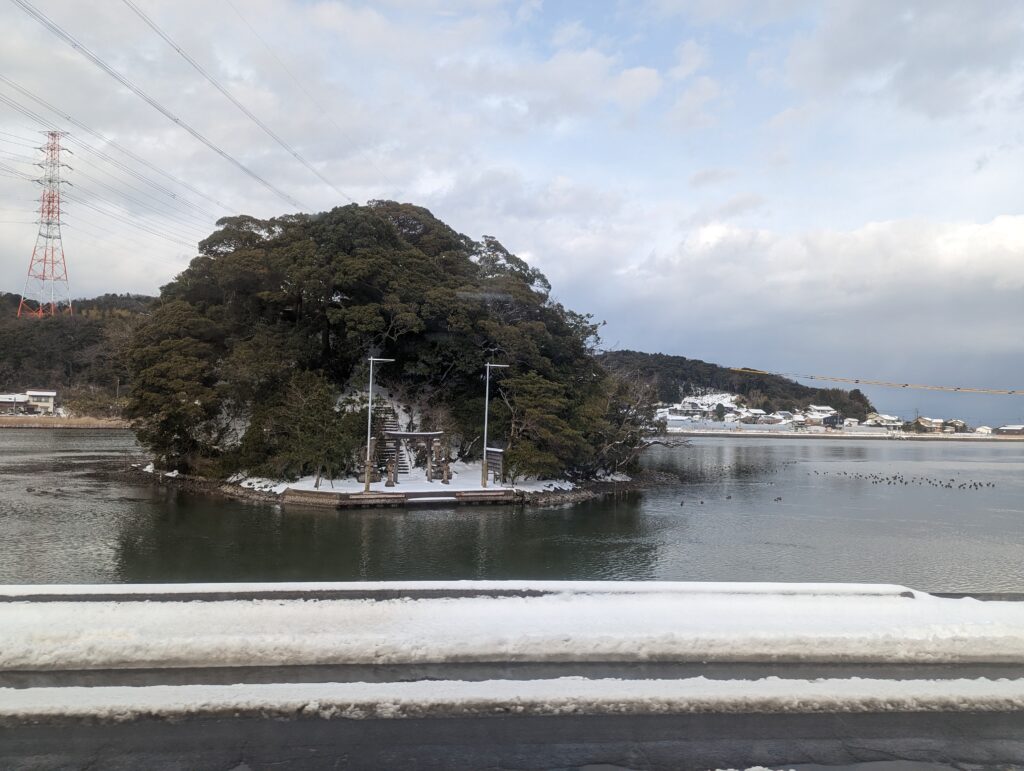 We are not certain what to do in Yonago. There are a couple of train related monuments, but basically we just wander the streets.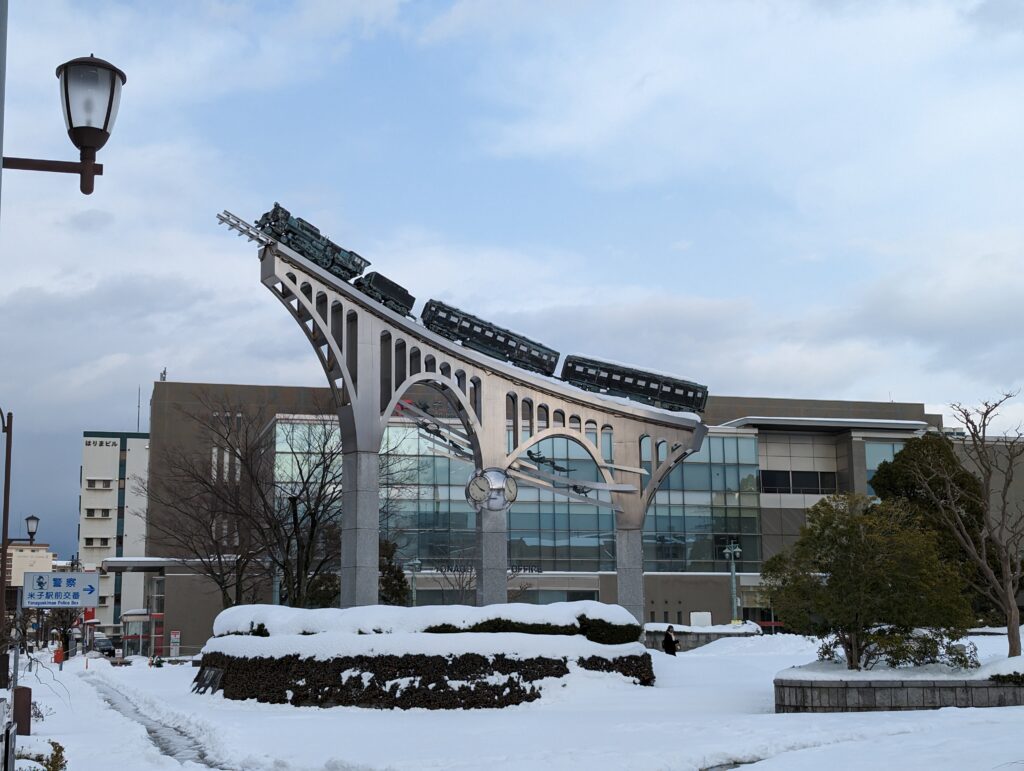 There's a Takashimaya department store in central Yonago. It has some interesting, but terribly expensive, furnishings for sale on the fifth floor, but the basement is a supermarket rather than a cornucopia of interesting treats.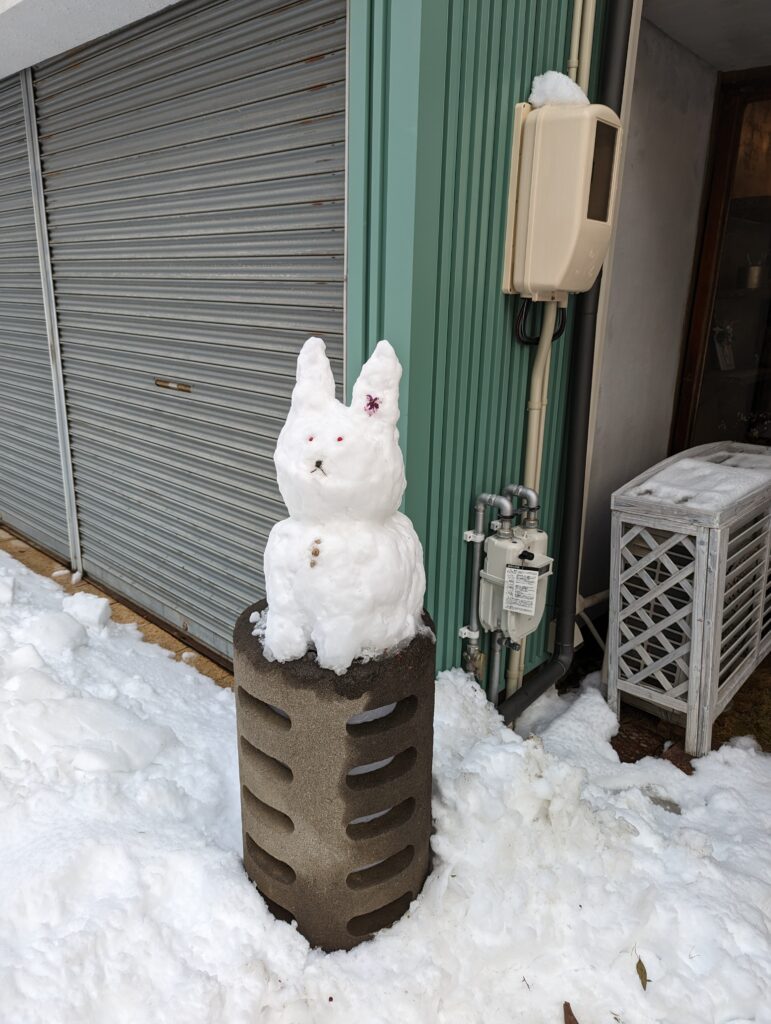 I find a crab restaurant, but it's too early and it is not yet open. Trudging through the slush is very tiring.
Eventually we return towards Takashimaya. I mix up the location of a Korean hot pot restaurant, which is acceptable to the other two, with a large seafood restaurant and izakaya, which threatens to be expensive.
But I can't be bothered to change once we are inside with our shoes off. And why not treat the others to fresh local sashimi, which is exquisitely served. I order some perfectly crisp and non-oily seasonal and chicken tempura, which Alex steals most of, leaving me hungry. But I don't want to blow the bill.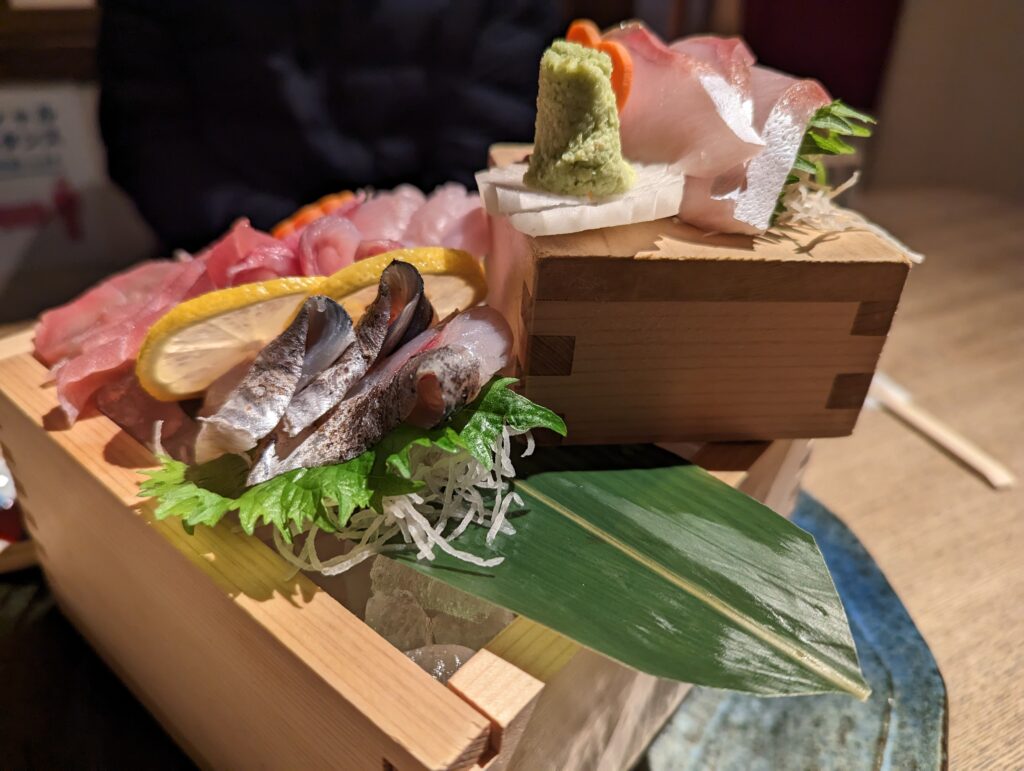 We catch a bus back to Yonago Station and a local train to Matsue. I love travelling in these old KiHa 47s diesel cars at night. They are warm and, despite the straight backed seats, there's a sense of timeless relaxation as you head out into the dark watching flickers of light and colour outside.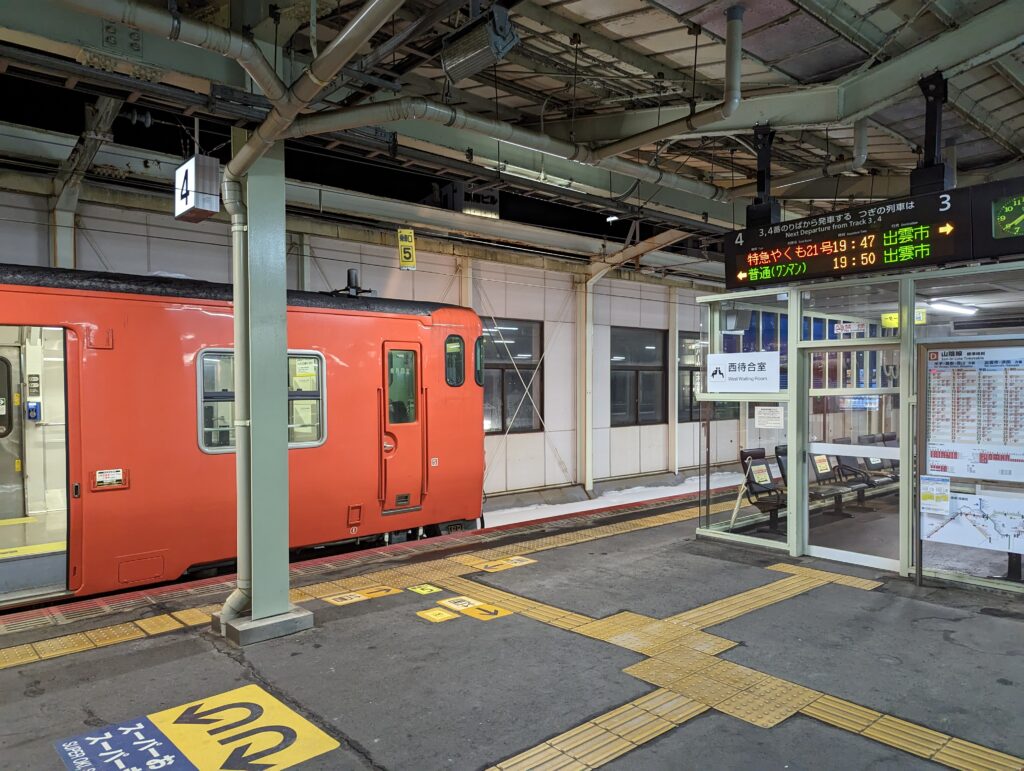 It's a rough and somewhat nerve-wracking ride on a tailgating bus back to our hotel. I grab some additional dinner from a couple of convenience stores before entering the hotel. One last view of these tiny izakaya at night on the streets of snow.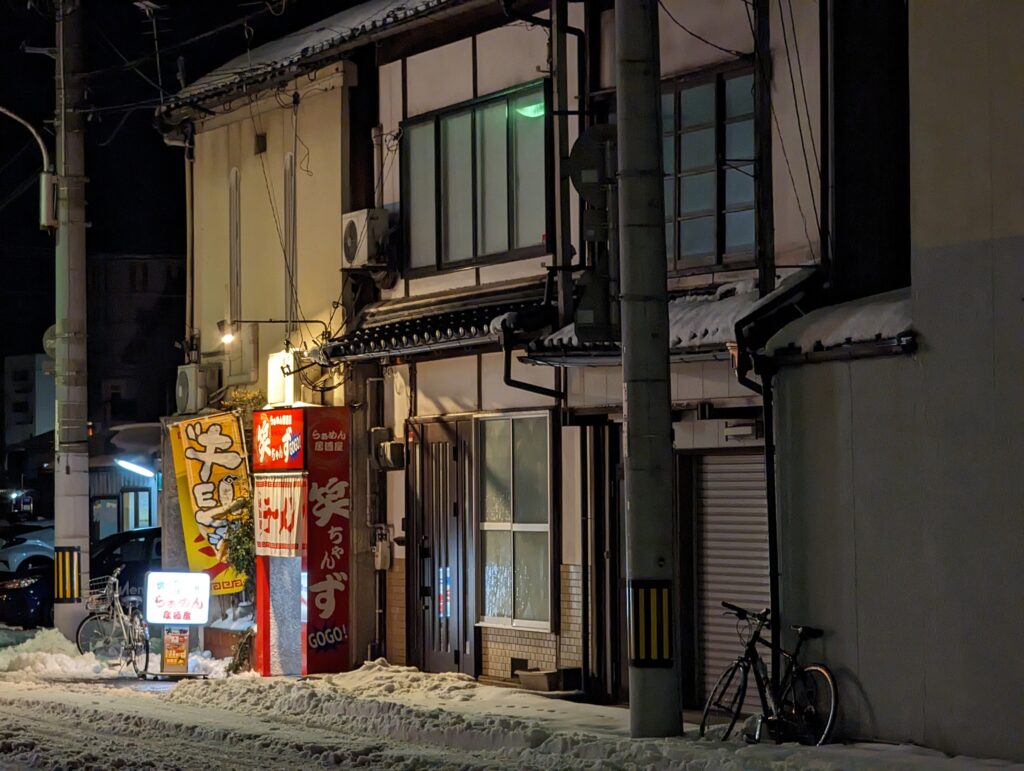 Then a hot bath and a massage (from the automated chair) to end a surprisingly exhausting day of going in circles.